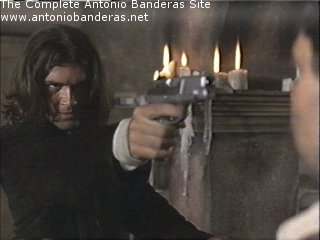 BEDLAM: What kind questions would you like me to ask you, Mr. Lobo.
LOBO: No need for you to say mister, sir will do.
BEDLAM: Okay.
LOBO: "Okay..." what?
BEDLAM: Sir.
LOBO: Better. Now, since you asked, I have a few I came up with before I came here. Now, I've worked really hard on these and my crew mates helped me come up with a couple of them, so here.
(Dead air while Lobo hands Bedlam the crumpled up sheet of paper with Lobo's questions and Bedlam reads through them)